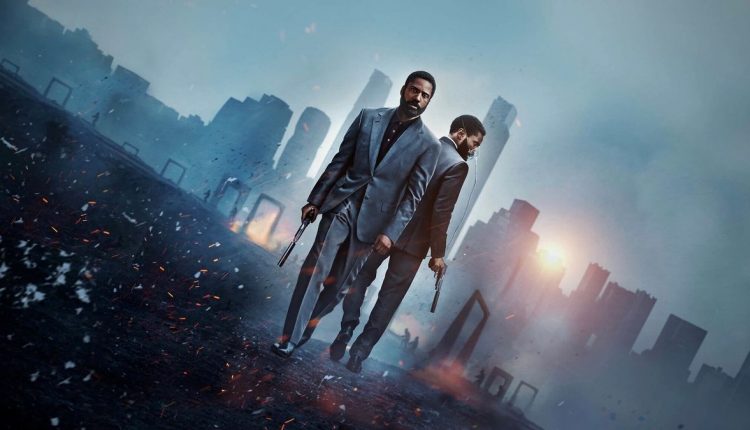 Hollywood Movie Tenet 2020 Starring Actors Quotes Reviews
Hollywood Movie Tenet 2020 Starring Actors Quotes Reviews
Christopher Nolan directed and wrote Tenet, a 2020 science fiction action thriller film. Emma Thomas produced it. It's a co-production between the United Kingdom of America (USA) and the United Kingdom. Robert Pattinson and John David Washington star in the film. Dimple Kapadia, Michael Caine, and others are also featured. The story is about a secret agent trying to control time to stop an attack from a future that threatens the present.
A Protagonist is a man with one word, Tenet, who fights for the survival of the entire planet. He travels through the twilight world of international espionage in order to accomplish a mission that will go beyond the bounds of time.
Hollywood Movie Tenet Actors
John David Washington, Elizabeth Debicki, Robert Pattinson, Aaron Taylor-Johnson, Kenneth Branagh, Juhan Ulfsak, Clémence Poésy, Fiona Dourif, Michael Caine, Himesh Patel, Dimple Kapadia, Wes Chatham, Andrew Howard, Martin Donovan, Yuri Kolokolnikov, Jeremy Theobald, Jack Cutmore-Scott, Jonathan Camp, Jefferson Hall, Sean Avery, Anthony Molinari, Matthew Marsden, Laurie Shepherd, Rich Ceraulo Ko, Mark Krenik, Denzil Smith, Caleb Spillyards, Kenneth Wolf Andersen Haugen, John Orantes, Marcel Sabat, Julia-Maria Arnolds, Michael Cox, Marek Angelstok.
Hollywood Movie Tenet Quotes
"Don't try to understand it. Feel it."
CLÉMENCE POÉSY – Barbara
"The Protagonist-You wanna crash a plane?
Neil-Well, not from the air. Don't be so dramatic.
The Protagonist-…well, how big a plane?
Neil-That part is a little dramatic."
JOHN DAVID WASHINGTON – Protagonist
ROBERT PATTINSON – Neil
"You don't negotiate with a tiger. You admire a tiger until he turns on you and you feel its true fucking nature!"
SIR KENNETH BRANAGH – Sator
"The Protagonist-I need an audience with Sanjay Singh.
Neil-That's not possible.
The Protagonist-Ten minutes, tops.
Neil-Time isn't the problem. Getting out alive is the problem."
JOHN DAVID WASHINGTON – Protagonist
ROBERT PATTINSON – Neil
"Fighting fire with fire is a treacherous business."
DIMPLE KAPADIA – Priya
"What's happened, happened. I get it now. But it's harder to take things on trust from people speaking half-truths."
JOHN DAVID WASHINGTON – Protagonist
"The Protagonist-I've been thinking, we're their ancestors. If they destroy us, won't that destroy them?
Neil-That'd bring us to the grandfather paradox.
The Protagonist-The what?
Neil-You went back in time and killed your own grandfather. How could you've been born to commit the act?
The Protagonist-What's the answer?
Neil-There's no answer…
JOHN DAVID WASHINGTON – Protagonist
ROBERT PATTINSON – Neil