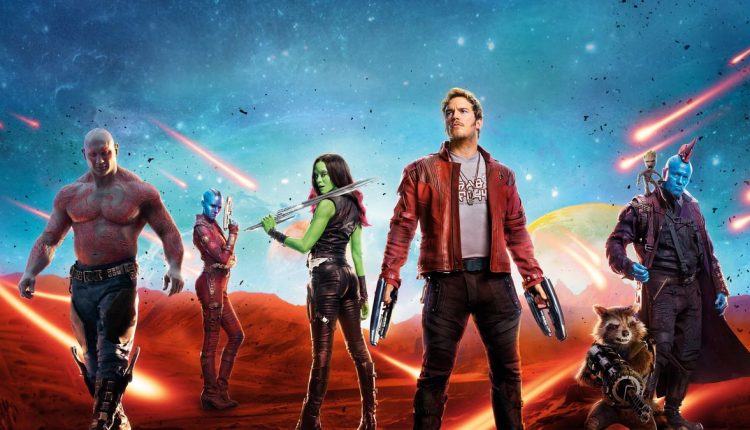 Hollywood Movie Guardians of the Galaxy Plot Summary Reviews Actors Quotes 2014
Hollywood Movie Guardians of the Galaxy (2014)
Hollywood Movie Guardians of the Galaxy actors:
Ophelia Lovibond, Laura Ortiz, Marama Corlett, Rosie Jones, Abidemi Sobande, Alex Rose, Ekaterina Zalitko, Emily Redding, Fred, Stephen Blackehart, Jennifer Moylan-Taylor, Bruce Mackinnon, Ralph Ineson, Rob Zombie, Naomi Ryan, John Brotherton, Graham Shiels, James Gunn, Douglas Robson, Rachel Cullen, Isabella Poynton, Imogen Poynton, David Yarovesky, Miriam Lucia, , Raed Abbas, Freddie Andrews, Habib Anibaba, Jozef Aoki, Helen Banks, Tyler Bates, Richard Blenkiron, Josh Brolin, Alysson Da Silva, Marianna Dean, Wayne Devlin, Simara Dixon, Barny DuPlessis, Gracie Fitch, Melissa Galloway, Alex Gillison, Sophie Gooding, Henry Goodrich, Seth Green, Victoria Gugenheim, Simon Hatt, Leigh Holland, Pete Buzzsaw Holland, Lee Edward Jones, Lloyd Kaufman, Scott Christopher Kelly, Joelle Koissi, Jonathan Lipow, Matthew David McCarthy, Stephen McDade, Erica Melargo, Serhat Metin, Nigel Murfitt, Emily Ng, Emeson Nwolie, Stan Lee, Nicole Alexandra Shipley, Sharif Atkins, Brendan Fehr, Tomas Arana, Mikaela Hoover, Emmett J Scanlan, Dominic Grant, Spencer Wilding, Alison Lintott, Alexis Rodney, Nathan Fillion, Keeley Forsyth, Frank Gilhooley, Alexis Denisof, Enzo Cilenti, Richard Katz, Enoch Frost, Ronan Summers, Louise Port, Diezel Ramos, Deborah Rosan, Gordon Round, Steve Saunders, Julian Seager, Clem So, Adrian South, Wesley Von Spears, Paul Warren, Tatiana Zarubova,Chris Pratt, Zoe Saldana, Dave Bautista, Vin Diesel, Bradley Cooper, Lee Pace, Michael Rooker, Karen Gillan, Djimon Hounsou, John C. Reilly, Glenn Close, Benicio Del Toro, Laura Haddock, Sean Gunn, Peter Serafinowicz, Christopher Fairbank, Krystian Godlewski, Wyatt Oleff, Gregg Henry, Janis Ahern, Solomon Mousley, Lindsay Morton, Robert Firth, Melia Kreiling, Tom Proctor, Nick Holmes, Max Wrottesley.
Hollywood Movie Begin Again Plot Summary Reviews Actors Quotes 2013
"Peter Quill-What should we do next: Something good, something bad? Bit of both?
Gamora-We'll follow your lead, Star-Lord.
Peter Quill-A bit of both!"
CHRIS PRATT – Peter Quill
ZOE SALDANA – Gamora
"I may be as pretty as an angel, but I sure as hell ain't one."
MICHAEL ROOKER – Yondu Udonta
"Rhomann Dey-Peter Jason Quill. He's also known as Star-Lord.
Nova Corps Officer-Who calls him that?
Rhomann Dey-Himself, mostly."
JOHN C. REILLY – Rhomann Dey
PETER SERAFINOWICZ – Nova Corps Officer
"Gamora-And Quill, your ship is filthy.
Peter Quill-Oh she has no idea. If I had a blacklight, this would look like a Jackson Pollock painting."
ZOE SALDANA – Gamora
CHRIS PRATT – Peter Quill
"Whatever nightmares the future holds are but dreams compared to what's behind me."
ZOE SALDANA – Gamora
"Gamora-It's dangerous and illegal work, suitable only for outlaws.
Peter Quill-Well, I come from a planet of outlaws: Billy the Kid, Bonnie and Clyde, John Stamos."
ZOE SALDANA – Gamora
CHRIS PRATT – Peter Quill
"Gamora-I'm a warrior, an assassin. I don't dance.
Peter Quill-Really? Well, on my planet, we have a legend about people like you. It's called Footloose. And in it, a great hero, named Kevin Bacon, teaches an entire city full of people with sticks up their butts that, dancing, well, is the greatest thing there is."
CHRIS PRATT – Peter Quill
ZOE SALDANA – Gamora
"Rocket Raccoon-What did the galaxy ever do for you? Why would you want to save it?
Peter Quill-Because I'm one of the idiots who lives in it!"
CHRIS PRATT – Peter Quill
BRADLEY COOPER – Rocket
"Rocket Raccoon-But Quill, beating Ronan… it can't be done. You're asking us to die.
Peter Quill-Yeah… I guess I am.
Gamora-Quill, I have lived most of my life surrounded my enemies. I will be grateful to die among my friends.
Drax the Destroyer-You're an honorable man, Quill. I will fight beside you. And in the end, I will see my wife and daughter.
Groot-I am Groot.
Rocket Raccoon-Aww, what the hell, I don't got that long a lifespan anyway…
"
BRADLEY COOPER – Rocket
CHRIS PRATT – Peter Quill
ZOE SALDANA – Gamora
DAVE BAUTISTA – Drax
VIN DIESEL – Groot
"The Collector-Once, for a moment, a group was able to share the energy amongst themselves, but even they were quickly destroyed by it. Beautiful. Beyond compare.
Rocket Raccoon-Blah, blah, blah. We're all very fascinated, whitey. But we'd like to get paid."
BENICIO DEL TORO – The Collector
BRADLEY COOPER – Rocket